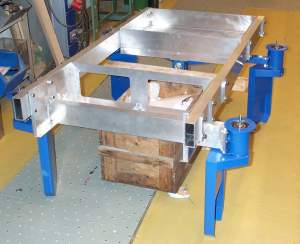 The chassis assembled in the IKS workshop.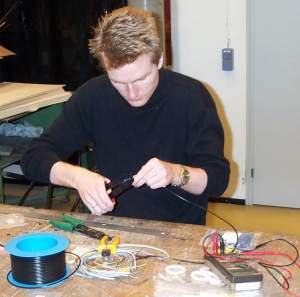 Wires are made for the Honda motors.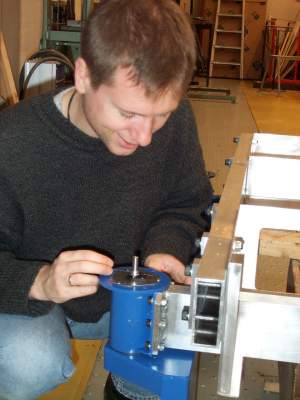 Steering encoders are fitted to the steering spindle.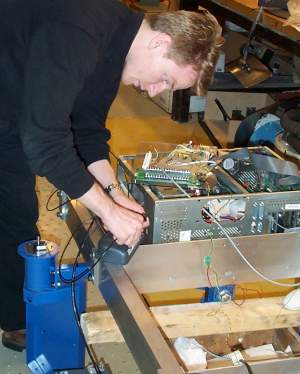 Amplifiers for the steering motors are fitted.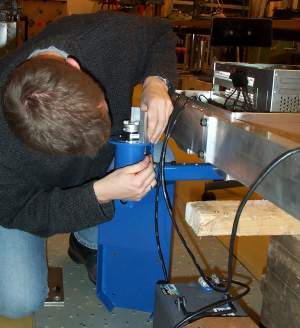 Coupling and motor bracket are fitted to the wheel module.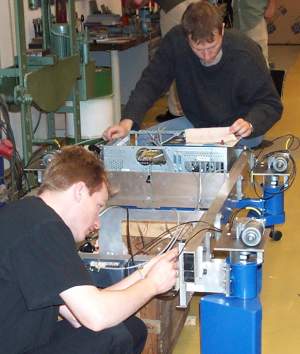 Fuses and wires are connected.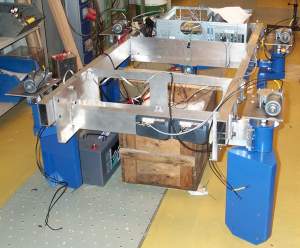 Vehicle with steering motors and computer.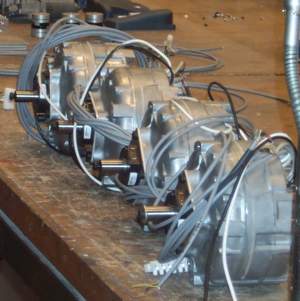 In-wheel drive motors from Honda.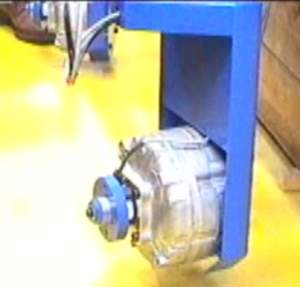 Honda motor fitted to the wheel module. [grabbed from video]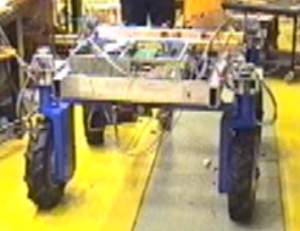 Wheels fitted to the robot. Ready for testing. [grabbed from video]

Updated: 18-2-01